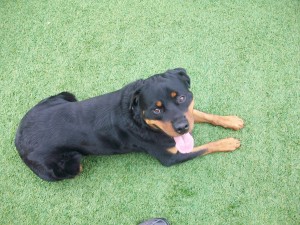 As we enter into summer full swing, many of us are preparing for vacations.  If you are planning on taking a trip, why not consider bringing along your four-legged friends?  You wouldn't have to arrange a pet sitter, there are many pet friendly accommodations, and your pets will be happier traveling with you than being left behind.
If you decide to bring your favorite four-legger on your next adventure, here are a few tips to help you make the journey a success.
Stage One: Trip Planning
When planning out your travel and your lodging, be sure to do the following:
Is your lodging pet-friendly?
Whether you are staying in a campground or in a five-star hotel, be sure to call ahead to learn about your host's pet policies. Many websites offer a comprehensive list of pet-friendly accommodations (if you are looking for pet-friendly hotels in San Diego, click here.) Hotels and camp operators also have information on their websites about their specific policies.
Once you have chosen a place to stay, it is a good idea to call and double-check the policy, so there are no surprises when you arrive. Some places will require a pet deposit and may have some specific breed and size restrictions.
Flying with Fido?
If your travel plans involve planes, make sure you research the airline's pet travel policies. Each airline has different rules when it comes to flying with pets: some do not allow for pet travel and those that do require a fee and have some very specific guidelines.
Many airlines require a health certificate, competed by a veterinarian within a small window of time prior to travel.
Small animals that meet size and weight requirements are sometimes able to travel in the cabin in an approved carrier, but larger ones often must travel as cargo in an approved crate. Make sure to get your animal accustomed to the carrier or crate in advance of travel so they are more comfortable when the big day comes.
Stage Two: Trip Preparation
Getting your pet travel ready:
In preparation for your trip, it is a good idea to schedule an appointment with your veterinarian to make sure your pets' vaccinations are up-to-date and that they are healthy for travel. Also, be sure to ask your vet about health concerns specific to your travel destination. Problems like Lyme disease, parasites and fungal infections are more common in some areas than in others.
Also, inquire about what health requirements are necessary at your destination. Some places require specific vaccines and some even have quarantine periods for animals.
Can I see some ID please? Bringing your animal into a new environment can increase the risk that they will wander off and not be able to find their way back to the pack. Make sure your pet has a secure collar with current ID tags. ID tags should include your cell phone number (a home phone number will do no good if you are on the road!).
It is also a good idea to get your pet microchipped—this way, even if the collar gets loose, your pet can be scanned at a local vet or animal shelter where someone can access your contact information.
If you are flying with your pet, make sure to also attach your name and contact information to the crate or carrier, along with your pet's medical needs, if any.
What to Pack. Here is a pet travel checklist of things you may need to bring along on your adventure:
Collar and current ID tags
Leash
Crate, safety harness or other proper restraining device
Litter box or poop bags
Food, water, and snacks
Food and water dishes
Medications and copies of prescriptions
Vaccine records, especially rabies certificate
Health certificate, if flying
First aid kit
Familiar toys and blankets
List of vet offices at your destination
Stage Three: Adventure Commence!
Now that you are all ready to load up the gang and hit the road, there are just a few more tips to remember.
Avoid Tummy Troubles! Traveling with a sick pet is no fun for anyone. If your pet is not used to travel, try these steps:
If you are driving and your pet is not used to the car, go on some practice runs, gradually upping the trip time to get them used to longer rides.
Feed your pet only a small meal two to three hours before your trip.
Talk to your vet before hand to learn about recommended motion sickness remedies and plans of action should wooziness set in.
Put a few extra towels and other clean up items in the car, just in case.
Relax, you made it! Once you have made it to your destination, let your pet explore their new environment. Stay with your pet until he or she is calm and settled in. If you are staying in a hotel and you have to leave your pet in the room for a short time alone, make sure to hang the "Do Not Disturb" sign and call housekeeping to confirm that no one should enter the room.
Of course, if there is a trip that you just can't bring your furry friend along for, AbsoluteK9 and Snug Pet Resort have a variety of boarding options to accommodate your schedule. Contact us anytime.