Boarding at Absolute K9 / Snug Pet Resort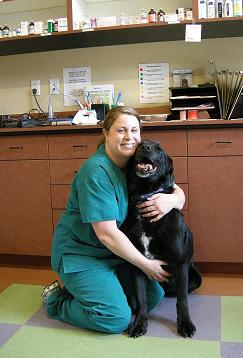 Doggie graduates of our In-Kennel Training have the opportunity to come visit our boarding facility as desired. If you are heading out of town, or even if you just feel like your dog needs a "tune-up," boarding might be the ideal option for you.
Benefits of Boarding at Absolute K9 / Snug Pet Resort include:
We offer chauffeur service – Call for rates & details!
Refresher training
Exceptional care in a state-of-the-art, air-conditioned indoor facility
Peace of mind knowing your dog is getting lots of attention, outdoor exercise, compassionate discipline, and quality care
Veterinary services available on most days
Medication administration if necessary
Playtime upon request, alone or with other dogs
A complimentary bath at the end of your dog's visit
This suite of services is offered at discounted rates starting at $39 per calendar day for single dogs.
If you are a current client of Absolute K-9 Training, please click here to request the days that you would like your dog boarded. Please note the following important information about boarding at our facility:
Until we receive your vaccine records and credit card information your boarding is NOT confirmed
When requesting a boarding visit, be sure to specify the exact month and dates
Please note that we book reservations at least three weeks in advance. And around the holidays we often become booked up a month in advance.
We are closed on most major holidays (though we can board during these times)
Once we have received your request for boarding with a credit card to reserve the spot and time, we will confirm your reservation by contacting you at the email address or phone number provided. (Let us know if you prefer another method of contact)
Your emailed confirmation information will include the total cost for your boarding reservation and indicate whether or not we need current vaccination information on your pet. (see below)
You are more than welcome to pick up and drop off your pet as long as it has been requested ahead of schedule.
Additional Optional Boarding Benefits
There are additional charges for extra accommodations. Please let us know if you pet will be partaking in any of these additional benefits:
Individual Playtime: 30-minute intervals. $10.00 per playtime
For the family member that loves to be outside with friends hanging out by the pool or chasing the ball!

Pool Time: 30-minute intervals. $15.00 per pool time
We can swim year round in San Diego. Let your dog get some extra individual swim time or a swim lesson while they stay at SNUG.
TLC: 15-minute intervals. $8.00 per TLC
Who can't use a little extra tender lovin' care? If you think your best friend might need some while staying with us, we would love to do it. 15 minutes each time.
Group Play: $8.00 per group play
For the dogs that love to be playing with their friends around the pool or just hanging out under the tree with them, this is the perfect additional outdoors time.
Feeding Our Food: $2.00 per feeding of owner-preferred food
Here at SNUG we prefer to keep your dog on their same diet, but if that cannot happen we can feed them our food. We feed premium food that your family member will love!
Bully Stick or Other Boutique Munchie: $5.00
Around here so much fun is being had that sometimes our guests get the munchies mid day. We would be happy to make sure your pet stays energized while having fun.
Chauffer Service: $8.00 within 5 miles; $1.00 every mile over
We would like to pick up or drop off your pet if needed. We offer a door to door service.
Sport Package: $50.00 additional/day
Let your pet get in LT shape while they are staying at SNUG. Package includes Pool Time everyday, playtime everyday, extra walk around Snug and a Training Lesson.
Make-Over Package: $60.00
Who couldn't use a makeover? Well if your 4 legged friend is in need of a relaxing makeover this is the package for them. Grooming included to look their best, playtime everyday to work on the waist line and what makeover would be complete without a shopping spree at SNUG Boutique? This makeover will make you envy your best friend. (includes one item from boutique at a $25 dollar value and one extra playtime)
Snug Spa:
We offer all kinds of wonderful spa and grooming services for your pet. Please be sure to check out the Snug grooming page for more information.
Please feel free to add any of these extras onto your boarding requests. When choosing a playtime, please be specific about which type your pet wants and the desired frequency of this playtime.
Thanks for choosing ABSOLUTE K-9 TRAINING for your boarding needs!!!!
Holiday Special Rates
Our Holiday Rate is different than our normal boarding rate. The fees around the holidays are as follows:
$35.00 per calendar day for single pets
$34.00 per calendar day per pet for multiple dog families.
Required Vaccines
• DHLPPC (6 IN 1) Done annually
• BORDETELLA Done annually
• RABIES Ask vet
• GIARDIA (new) Done annually if your veterinarian offers it.
**We do accept Titer Testing. Please let us know if you have any questions regarding the current vaccines necessary for boarding at our kennels.