Dog Training San Diego

The benefits of having a trained dog—that is, having a well mannered, balanced, healthy, happy, and safe canine family member—are too numerous to mention in a single breath. Having a well-trained dog not only makes your life and your relationship with your dog better, it also helps to make your dog emotionally healthy and safe from the dangers that come from being uncontrollable and/or imbalanced.
Here at Absolute K-9, we guarantee our ability to successfully address any challenges that a dog presents, ranging from dangerous aggression to specific trouble areas such as house soiling or walking on a leash. We are proud to offer a variety of training types that are suitable to your, and your dog's, needs.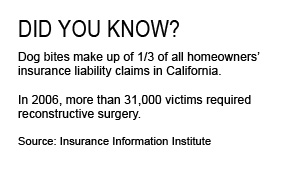 Types of training that Absolute K-9 offers are:
Private
Security
K9
Service
Electronic dog training
Hunting
Guard Dog
Police
Barking
Clicker
Therapy
Bird Dog
Rescue
Attack
Gun
Deaf
Duck
Obedience
The specific problem areas we are specialized in treating include:
Potty Training
Pulling on Leash
House Manners
Jumping
Submissive Urination
Accidents in the house/house soiling
Biting
Nipping, teething, and play-biting
Destructiveness
Fighting with other dogs or animals (also known as animal or dog aggression)
Fearful behavior
Food or toy possessiveness
In addition to helping you and your pup overcome these behavioral obstacles, we also specialize in basic and advanced obedience and can train you and your dog to successfully master commands such as:
Sit
Lay down
Stay
Come
Leave it
Proper and effective corrections
Heel
And off leash (advanced) obedience
Further still, we can address important skills such as walking appropriately on the leash, potty training, not jumping up on people or furniture, appropriate outlets for canine energy, boundary training, sleeping arrangements, introducing new pets, socialization, nutrition and much more.
Training Maintenance
At Snug, we offer group "maintenance" classes to keep both you and your dog successful in implementing what we teach. These classes are typically held on Wednesday afternoons and Saturdays mornings.
| | | | |
| --- | --- | --- | --- |
| April | May | June | July |
| April 23, 5pm | May 3, 9am | June 10, 5pm | July 2, 5pm |
| April 26, 9am | May 14, 5pm | June 14, 9am | July 5, 9am |
| April 29, 5pm | May 17, 9am | June 25, 5pm | July 16, 5pm |
| | May 28, 5pm | June 28, 9am | July 19, 9am |
| | May 31, 9am | | July 30, 5pm |
* Note there will be no class on the following Wednesdays and Saturdays:
7/9, 7/12, 7/23, 7/26
Whatever issues, needs and challenges are present in your relationship with your dog can be addressed through our proven, effective and guaranteed training methods. Please contact us today to speak with one of our qualified dog trainers. Together, we can develop the optimal approach to training your dog to be the companion you've always hoped they would be.