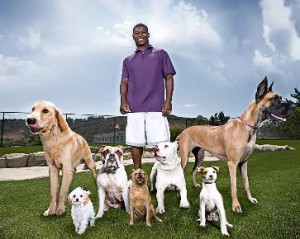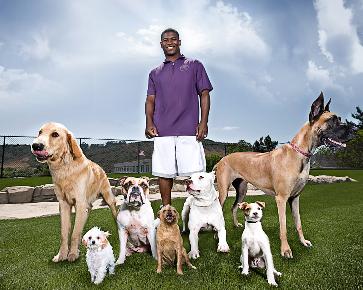 First Time Pet Owners—Absolute K9 Blog
Congratulations on adding a new companion to your family! Having a pet will likely bring you joys you have never before experienced!  However, pet ownership should not be taken lightly: it takes time, patience, and lots of training (of both you and your new four-legged friend!).  If you have just adopted a new pet, contact us to learn more about dog training, which can set you up for a successful life with your new pet.
Pet Ownership 101
If you have just brought home your first pet, you may be wondering: "Okay, now what do I do?!?!"  It is important to first learn about your dog's essential needs:
eating
playing/socialization
health
training
Feeding Fido:
Proper food is key to a happy and healthy pup.  It is important to ask your vet or a trainer what kind of food is best for your dog and how much you should feed, given your dog's age, size, breed, and health.
Quality Dog Food: All dog foods are not created equal.  Some have fillers, allergens, and other ingredients better avoided.  Some are for growing puppies and others are for sedentary seniors.  Some are for big dogs and others are for toy breeds.
Dog Food Quantity: It is important to make sure you are not overfeeding your new dog.  Remember that snacks and treats contribute to your dog's total caloric intake.  It is best not to give table scraps; doing so increases the risk of obesity, tummy upsets, begging, and other undesirable effects.
Studies show that 20 to 40 percent of all household pets are overweight, which increases their risk of disease, just as it does in humans.
Playing and socialization:
It is important to understand that dogs are social animals and will not thrive in a situation where they are left alone or separated from their pack most of the time.  Dogs need playtime and social interaction.  They also need outlets for their energy and their natural instincts, such as tugging and chewing.  For play, take a trip to the pet store to find some safe toys.  Every dog has a different preference for toys.  Some love nothing more than to stuff their face with tennis balls and beg you to play, while others prefer soft plush toys, nearly indestructible solid rubber tug toys, ropes, or chew toys.  Make sure whatever toys you select, you ensure they have no small swallowable parts and that you supervise your dog during play with these toys.
A Healthy Hound:
After bringing home your new dog, it is important to schedule a visit to the vet within the first couple weeks of ownership.  A vet visit can determine if your dog has any current health problems that need attention.  A vet can also talk to you about the breed-specific risks affecting your new canine companion and how to reduce these risks.  You should talk to your vet about local health risk prevention measures, including heartworm medications, flea and tick prevention, and vaccines.  Animals are susceptible to a host of different diseases, some of which can be prevented through simple vaccines.  Such preventable diseases range from bacterial and parasitic infections, to parvo, rabies, and more.
Puppies receive a series of shots, usually every 3 to 4 weeks until 16 weeks of age.  Adult dogs often receive boosters of these shots annually or every few years.  Your vet can tell you which vaccines your dog should receive and how often.
You should also talk to your vet about spaying or neutering your dog.
Outfit your dog:
Another way to protect your dog's well being is to make sure they have proper ID so they can be reunited with you in the case they get loose and get lost.  A dog should have a comfortable and secure collar with current identification tags, including your name and the best phone number to reach you.  It is also a very good idea to get your dog microchipped.  A microchip is a tiny chip inserted just under the dog's skin.  This chip contains information about you.  When your dog is lost, any animal shelter or vet can scan this chip and help reunite you with your lost pet.
Start training right away:
Those first hours and days with your dog are important in helping him or her learn how to be a member of your pack.  They need to learn where to go to the bathroom, what behaviors are acceptable and not, and much more.  Fortunately, we can help you with all of this.  Our experienced trainers at Absolute K9 can talk with you about your new pet and determine the best way for you to train them and get the most out of your new pet ownership! Contact us today to learn more about training your new dog.