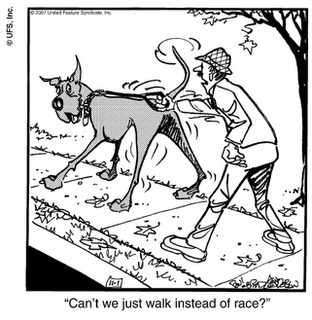 Millions of families are heading out to see the new movie Marmaduke, opening in theaters on Friday, June 4, 2010.  This new blockbuster features Marmaduke, the beloved comic strip Great Dane who has appeared in over 500 newspapers around the world since 1954 (making Marmaduke a whopping 392 in dog years!).  In the film, Marmaduke is given the gift of gab by actor Owen Wilson, the same actor featured in popular dog film Marley and Me.  Fergie, George Lopez, and Kiefer Sutherland also lend their voices to the various canines featured in this film.
Those who see this film witness the endearing and hilarious adventures of this oversized lovable canine as he moves from Kansas to California and awkwardly attempts to fit in as the new kid in town.  Between romping through the dog park and entering an Orange County surfing competition, Marmaduke puts his family through a series of canine calamities, running the gamut from attempting to dive into the kitchen sink to steamrolling the boss.  Twice.
What's more, this dog leaps out of bathtubs, counter-surfs to snatch up the family's feast, sends his feline friend flying across rooms, ingests hallucinogens, and practically devours an entire floor of his human family's home—from couches to curtains and everything in between.
Sound familiar?
While Marmaduke's misadventures are hilarious on-screen, most dog owners would be hard pressed to find the humor in such behaviors from their own dog.  For those of us who are all too familiar with Marmaduke's methods, we can relate to the Winslow's struggle, which is made worse in the film when Marmaduke decides to run away from home and the family is forced to pile in the family car to go in search of their wayward dog.
If your dog reminds you a little too much of Marmaduke, we can help.  Whether your Marmaduke is a 200-pound Great Dane or a 10-pound Chihuahua, we can help curb his unruly behavior—from leash pulling, to barking, to some of the more ridiculous stunts portrayed in this dog movie.  We work with dogs of all shapes, sizes, ages, and temperaments, helping to reign in the unruliness and restore some structure and peace to your family life.  We can help any dog and their family, no matter the issue.
Perhaps in the Marmaduke sequel, the Winslows will head south to San Diego for a visit to Absolute K9 and this dog will be magically transformed from a crazy canine to a well-behaved member of his family.  While the new and improved Marmaduke may not be as funny to watch on screen, you can guarantee any real-life Winslows would be pleased to have such a happy ending.